Technical Support
Technical Support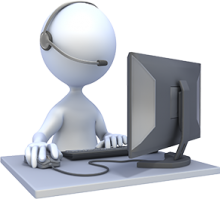 We are committed to customer support. Our global network of support professionals is working around the clock to deliver the resources, knowledge, and expertise you need, when you need it.
CEM support technicians are available for technical assistance and troubleshooting support 24 hours per day, 7 days per week. Each technician is factory trained to assist CEM instrument operators with on-site troubleshooting, routine maintenance, calibrations, and parts replacement and orders. This sophisticated team of technicians is your link of communication to a field service technician when you require on-site service. They're also the link to an application specialist when needed.
You can reach these technicians by telephone (800-726-5551), email(service@cem.com), or by clicking the "REQUEST SUPPORT FROM CEM" link below.
If you want to schedule on-site service for an instrument or if you prefer to return your instrument to CEM for repair, use the link below to open a case with CEM. A representative will get back to you to complete your request.